Envision Research manages clinical trials and connects physicians with leading pharmaceutical and medical device sponsors and Contract Research Organizations (CRO), while providing essential clinical trials services such as infrastructure and support, contracting and budgeting and patient recruitment.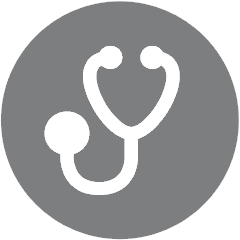 What Envision Research can provide to your site:
Connect your practice with leading pharmaceutical, and medical device sponsors and Contract Research Organizations (CRO)

Feasibility assessment

Contracting and budgeting

Regulatory and Institutional Review Board (IRB) management

Study-specific site training

Infrastructure and resources needed to conduct clinical trials, including support by experienced clinical research coordinators

Standard Operating Procedures (SOP) for quality assurance

Patient recruitment strategy

Data management

Clinical Trials Management System (CTMS)

Adherence to Good Clinical Practice (GCP) and quality control

Timely and successful completion of clinical trials
Contact us if you are interested in starting a new clinical trial.
Why Clinical Trials are important
A clinical trial is a research study that involves human volunteers to test the safety and efficacy of new medical products (e.g. drugs or devices) or new ways to use existing medical products for diagnosis, prevention and/or treatment of a disease or disorder. Clinical trials are required by the Food and Drug Administration (FDA) before any medical product can be used by the general public.
Patients have access to cutting-edge prospective treatments, individualized medical care, and receive study-related medical care at no charge
Participating physicians are kept up to date on novel therapies
Clinical trials increase clinic revenue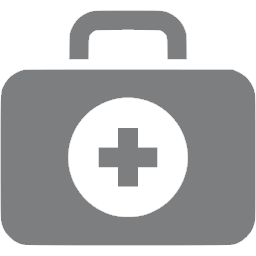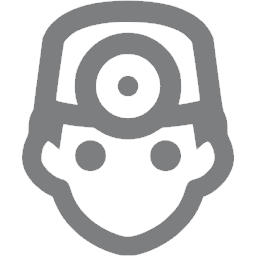 Principal Investigator Responsibilities
Identify qualified candidates for study participation
Supervise the research team
Secure informed consent from study participants
Ensure investigational drug/device management
Assure patient safety and patient rights
Receive IRB approval
Conduct the trials according to protocol and Good Clinical Practice (GCP)
What does it take to conduct a clinical trial?
CHOOSING TRIALS
Each study should be reviewed against scientific merit, available patient population and resources, study revenue and costs, and time and effort required for patient recruitment and conduct of the study.
QUALITY ASSURANCE AND CONTROL
Develop Standard Operating Procedures (SOP) for quality assurance and monitoring of studies for quality control.
REGULATORY ASPECTS
A Local or Central Institutional Review Board (IRB) can be contracted to review the study protocols. Regulatory files and documentation for the study should be maintained for the period of time specified in the study protocol or contract.
STAFF RESOURCES
The Principal Investigator (PI) is ultimately responsible for the conduct of the clinical trial. Sponsors look for sites with knowledgeable PIs, trained staff, and appropriate resources for successful conduct of clinical trials. The minimum required staff includes the PI and a research nurse or a Clinical Research Coordinator (CRC).
OTHER RESOURCES THAT MAY BE NEEDED
Pharmacy
Legal counsel
Contract specialists
All study-related information must be maintained in a secured area to protect patient privacy.
PATIENT POPULATION
The site should be able to demonstrate to the sponsor that it has the appropriate patient population for the clinical study.
Frequently Asked Questions
Who can become a clinical trial investigator?
Clinical trial investigators should hold a doctoral-level degree (PhD, PharmD, DNP, DO, MD, DDS or equivalent degree) and work in private practice, medical schools, or teaching hospitals.
Why should I consider becoming a clinical trial investigator?
Clinical Trials investigators play an important role in the development of drugs, therapies and medical devices to combat disease, treat chronic and degenerative diseases, and improve the health of people throughout the world. By conducting clinical trials, you:
Remain at the cutting edge of your specific area of therapeutic interest
Offer your patients new treatments that may only be available through participation in clinical trials
Open opportunities for additional revenue to your practice
Support innovation in medicine
What are the general responsibilities of a clinical trial investigator?
An investigator is responsible for:
Protecting the rights, safety and welfare of study participants
Obtaining the informed consent of each study participant
Controlling the investigational products under study
An investigator ensures that a study is conducted per the:
Signed investigator statement
Investigational plan
Applicable regulations
Who are my partners in clinical trials?
Envision Research provides the infrastructure to identify and secure clinical trials and initiate and support all aspects of clinical trial execution in collaboration with community physicians and investigators at their practice.
Sponsor – Pharmaceutical, biotechnology, and medical device companies, government agencies, and individual researchers.
CRO – Contract Research Organizations provide support services for sponsors in the conduct of their clinical trials. CROs are contracted to manage clinical trials from study initiation to final regulatory approval of the test article.
OHRP – The Office for Human Research Protections provides ethical oversight, support, and clarification of federal regulations to institutions and investigators conducting research with human participants.
Vendors – Ancillary services designated by the sponsor or CRO for the clinical trials, such as data management, laboratory, and patient recruitment and retention services.
IRB – Institutional Review Boards review clinical research studies to ensure the welfare and protect the rights of study participants under federal regulations.